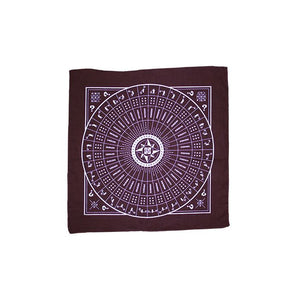 Mystery Bandanna
Break the code!
This custom geocaching bandanna is not only functional but helps you solve puzzles on the geocaching trail with a series of common solutions for those tricky hides!

This unique design is great for geo-pups and geo-peeps out on the trail!
 Included codes: 
Flag semaphore
Braille
Binary
Morse Code
Dimensions: Approximately 21 inches square.