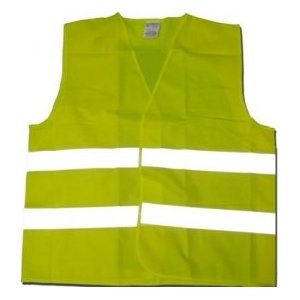 High Visibility Vest
Hi viz/hi visibility waistcoat, 100% polyester. Velcro fastening. Reflective material.
Suitable for use in the construction industry, warehouses, anywhere a high visiblity vest is a requirement.
Also suitable for people who ride bikes, walk the dog anybody who wants to be seen.
A must for night caching if walking on roads.
Size XL to fit over coats