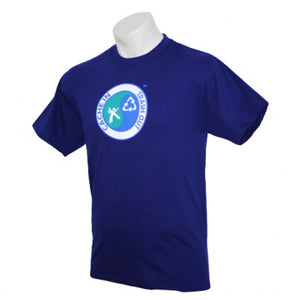 CITO Logo T-Shirt - X-Large
This tee features the CITO logo on a navy blue 100% preshrunk cotton tee.
Geocachers around the world celebrate International Cache In Trash Out weekend annually by hosting and participating in Cache In Trash Out Events in their local area.
Events might be focused on litter clean-up, removal of invasive species, revegetation efforts or building trails. Together, we make an enormous positive impact.
Did we mention that we also have a bit of fun while we're at it?