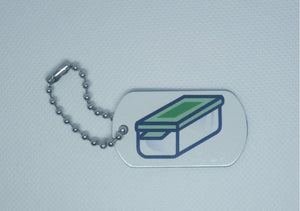 Travel Tag - Traditional
These Travel Tags are made from aluminium (just like Travel Bugs) and have a high quality finish with rich colours. They also include a chain so you can attach things to them if you wish.

They are fully trackable on Geocaching.com as each has its own unique tracking code.