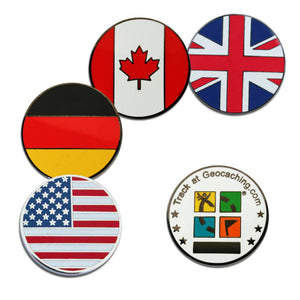 Country Micro Geocoin - UNITED STATES
Collect your own series of Country Micro Geocoins!
These coins measure just under 1 inch in diameter and feature the flags of various nations. The back side features the official geocache logo. Perfect for fitting into those smaller caches!
Each Geocoin has its own page on geocaching.com where you can track its progress as it passes from person to person or cache to cache. Or make your friends jealous when you let them discover it at events!
Country: United States