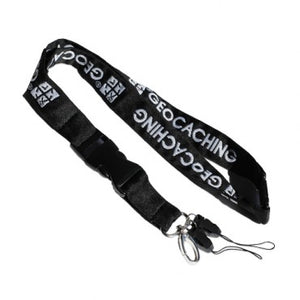 Small Black/White GC Woven Lanyard
This updated Geocaching lanyard is full of features for the active geocacher.
The softer 1" wide fabric has a break away connector on the top for safety. There is a quick release clip on the bottom that includes a lobster claw that can work for your GPS, and two connector clips for your other items.
The small size lanyard has approximately 12 inches of fabric between each connector and is perfect for kids or adults looking for a shorter length lanyard.